The SHAPES Innovation Action (IA) intends to build, pilot and deploy a large-scale, EU-standardised open platform. The integration of a broad range of technological, organisational, clinical, educational and societal solutions seeks to facilitate long-term healthy and active ageing and the maintenance of a high-quality standard of life. Mediated by technology, in-home and local community environments interact with health and care (H&C) networks contributing to the reduction of H&C costs, hospitalisations and institutional care.
Leading the SHAPES consortium is the ALL Institute at Maynooth University who possess a wealth of expertise and research focused on smart and healthy ageing. The ALL Institute combines subject matter experts across Psychology, Law, Computer Science, Adult and Community Education and Electrical Engineering to target real human problems and promote greater inclusivity in our everyday lives.
SHAPES Large-scale Piloting campaign engages more than 2000 older individuals in 15 pilot sites in 10 EU Member States, including 6 Reference Sites of the European Innovation Partnership (EIP) on Active and Healthy Ageing (AHA), and involves hundreds of key stakeholders to bring forth solutions to improve the health, wellbeing, independence and autonomy of older individuals, while enhancing the long-term sustainability of health and care systems in Europe
At the same time that the European population is ageing, life expectancy is increasing. European Union citizens can remain productive and active far beyond the standard age of retirement. Sustaining longer and healthy lives requires solutions that prevent or minimise risks of injury, frailty and long-term chronic diseases.
Smart & Healthy Ageing through People Engaging in Supportive Systems (SHAPES) aims to create an open Ecosystem enabling the large-scale deployment of digital solutions for healthy and independent living addressed to older individuals who face reduced functionality and capabilities.
The SHAPES Integrated Care Platform is an open platform based on four factors: home, behaviour, market and governance. Big data analytics and artif icial intelligence (AI) analyse information pertaining to health, environment and lifestyle and individual needs, create user profiles and deliver personalised solutions.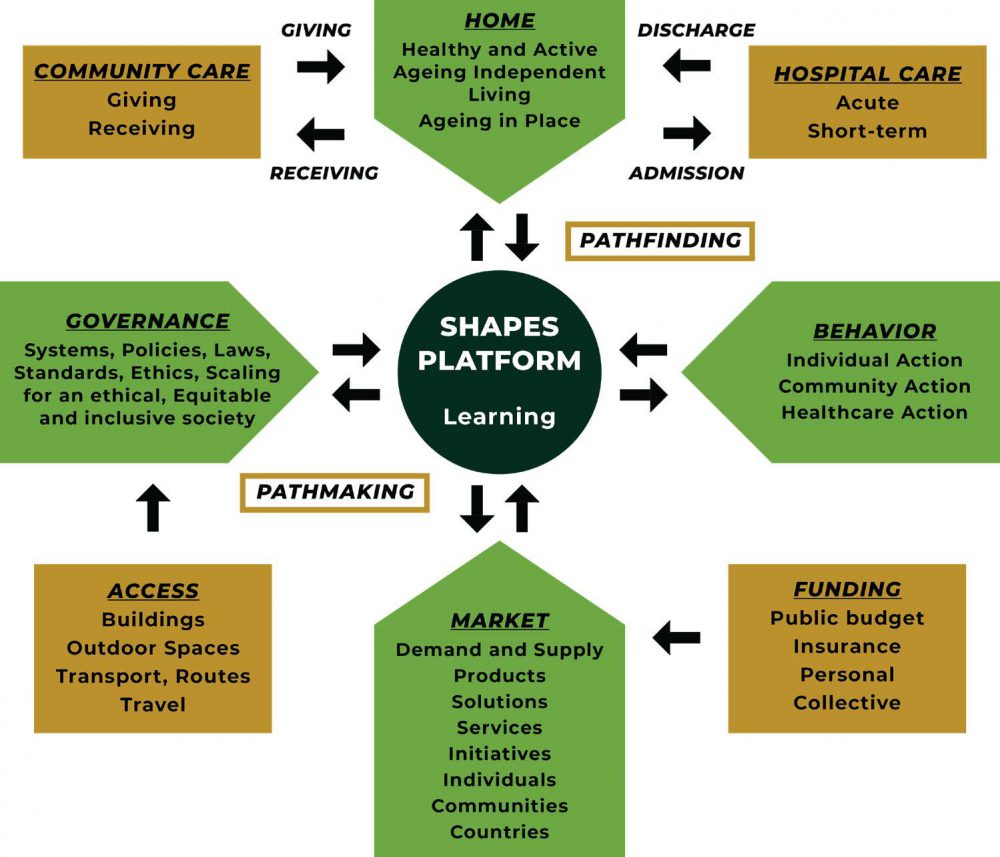 The SHAPES Project is structured in ten thematic work packages (WPs), each subdivided into specific Tasks. The figure provides a graphical summary of the structure of the Project and of the relevant topics addressed by the different WPs and by the whole project.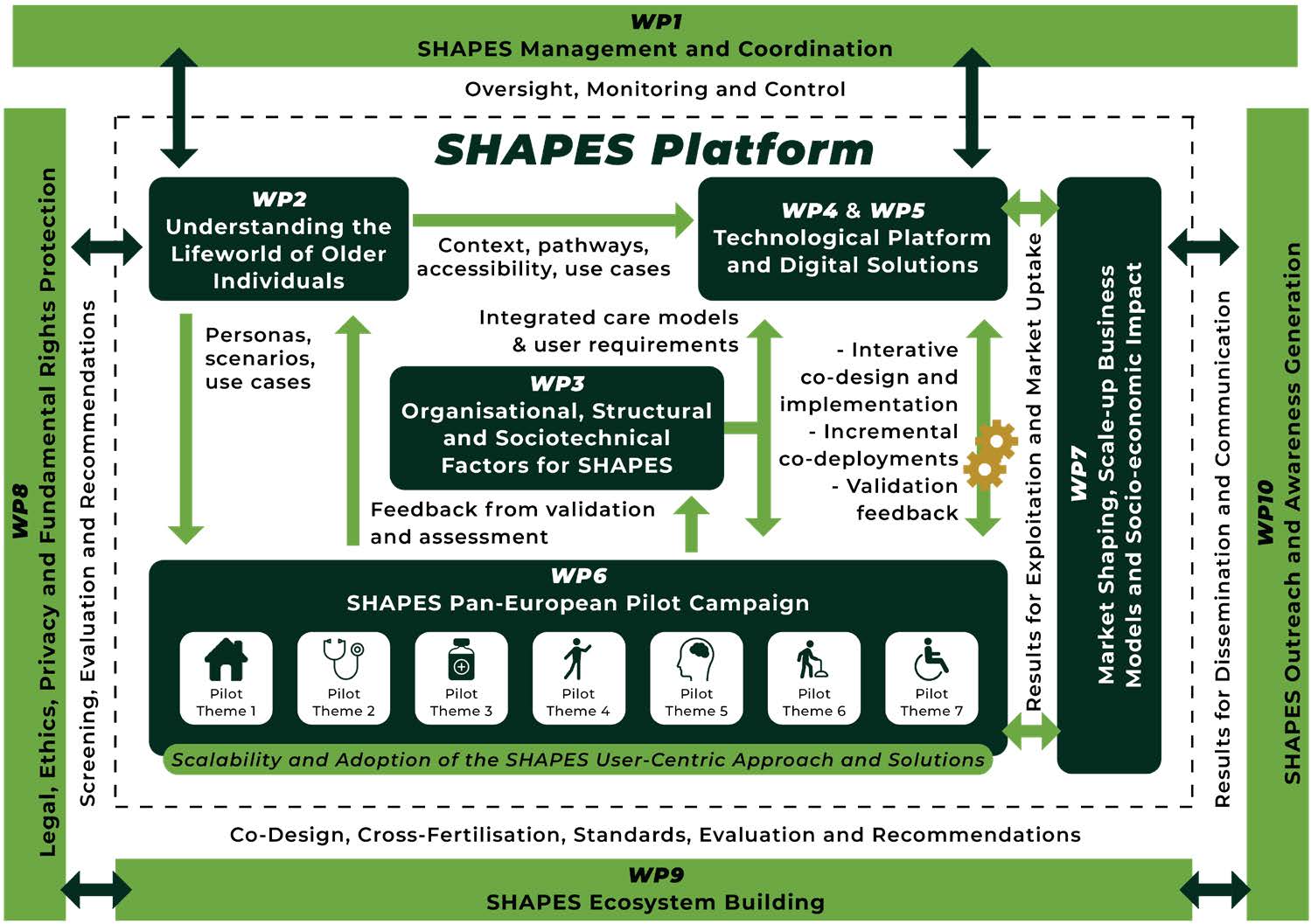 The SHAPES Project brings together leading research groups, companies and experts f rom across Europe. The consortium of the SHAPES Project is formed by 36 partners from 14 European countries.