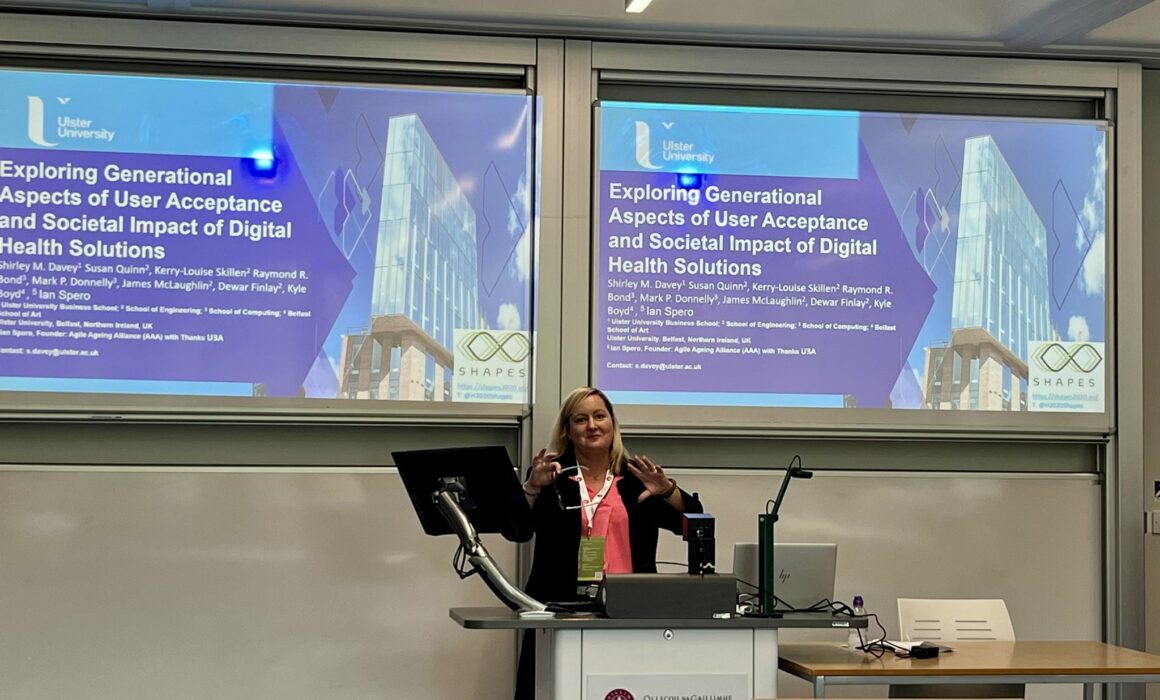 Digital Health Solutions and User Attitudes
Digital health solutions can help support more sustainable health system models that improve patient outcomes, while also reducing costs. However, to achieve these aims, we must understand how health technologies can effectively fulfil the needs of users, and whether any issues exist that will prevent users from accepting technology.
Ulster University Survey
A recent survey by Ulster University investigated user attitudes towards different types of digital health, such as health apps, chatbots, robots and smart homes, and sought to identify the main barriers to adoption. The research results were presented at the 2023 Irish Academy of Management Annual Conference which took place at the University of Galway, Ireland, on August 23rd and 24th. This was an international conference with representatives from the Australian and New Zealand Academy of Management, the US Academy of Management, and leading academics from across Europe.
Key Findings and Insights
The presentation, entitled 'Exploring Generational Aspects of User Acceptance and Societal Impact of Digital Health Solutions', described feedback from 229 respondents across all age groups and educational levels. We found that the smartphone health app was the most popular of the technologies described, and moreover, many respondents believed that the smart home could also support older people to remain living at home for longer. However, the responses also highlighted several issues that may impact technology adoption, including the cost of smartphones, unfamiliarity with technology, and concerns about the privacy of health data. The presentation was very well received and generated discussions from those in the 'Public Policy and Grand Challenges' session. It is hoped that data and insights from this research will inform the roadmap for widespread adoption of digital health solutions, having a significant impact on individuals and overstretched healthcare systems in current times.
The survey is ongoing and is available at https://ulster.onlinesurveys.ac.uk/user-acceptance-digital-health-technology.