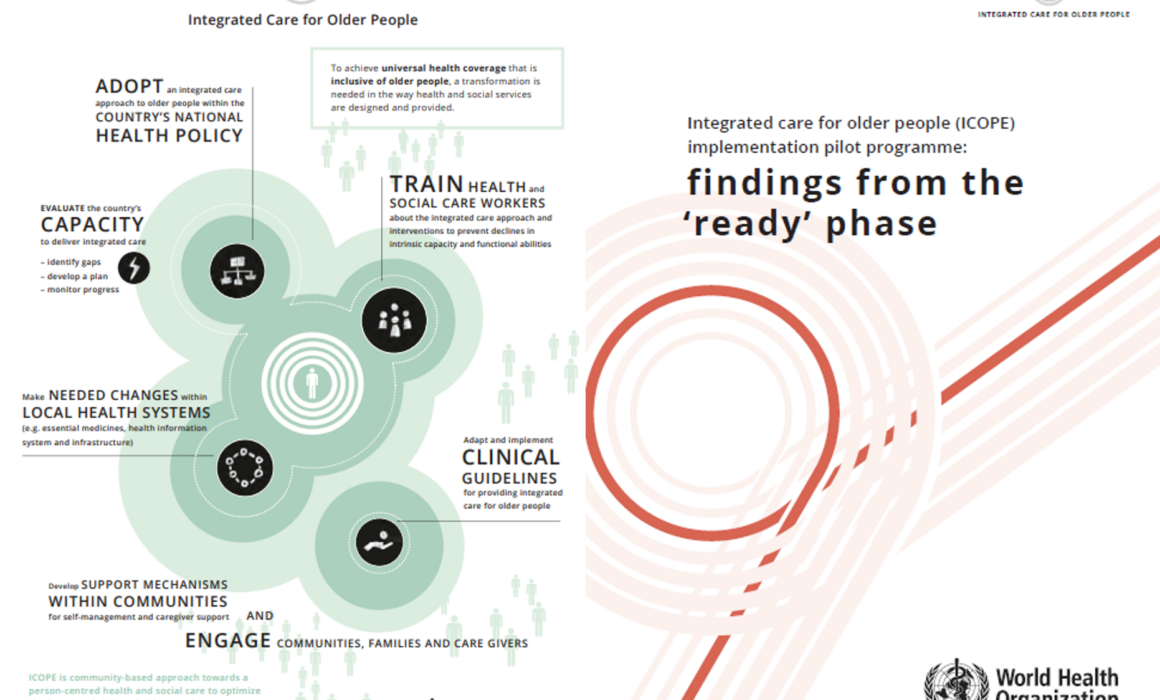 SHAPES welcomes the work done by the World Health Organisation (WHO) on Integrated care for older people (ICOPE).
The WHO developed the ICOPE approach to support transformation of health and social care systems to deliver integrated and person-centred care for older people.
ICOPE reflects a continuum of care that helps to reorient health and social services towards a more person-centred and coordinated model of care that helps optimise older people's intrinsic capacity (physical and mental capacities) and functional ability. Successful implementation of WHO's ICOPE approach requires coordination between multiple parts of the health and social care systems, through a multidisciplinary team that includes older people and their families, health and care workers, communities, and civil society organizations.
A new report summarizes the findings of the first phase of a pilot research programme, from the implementation experiences across nominated Member States. It focuses on enablers, barriers, and strengths for implementation. The findings can support governments, health and care workers and other service providers to implement ICOPE as part of efforts towards universal health coverage. More information about the WHO's ICOPE work can be found on the ICOPE website.
Additional Links: https://www.who.int/teams/maternal-newborn-child-adolescent-health-and-ageing/ageing-and-health/integrated-care-for-older-people-icope