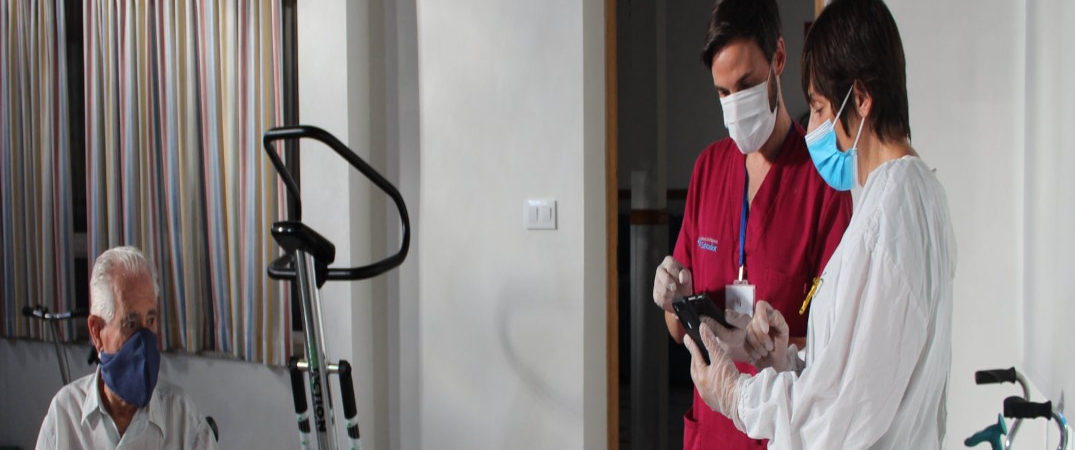 20th November 2020
Arco Research is providing supervised or semi-supervised home rehabilitation services for older persons who need to exercise routines after accidents, cerebrovascular surgeries, musculoskeletal diseases, or simply to maintain or improve their quality of life and, thus, improve healthy ageing. The aim is to optimise the rehabilitation process and reduce costs to improve the Health care system's sustainability.
Arco Research has already begun to test their prototypes, in collaboration with El Salvador Nursing Home (SAL), among its professionals and residents, through the different trial priors the pilot deployment. Arco Research is already receiving the first data and impressions about the totem or kiosk and the sensors, as well as the smart mirror.
Totem or Interactive Kiosk
Arco Research ultimate goal is to create a system that can be used both at home and in specialised centres, that is able to assist older persons in rehabilitation or physical maintenance routines and, with that, free specialists from workloads and give the users greater empowerment over their health.
Our solution is a system that includes (i) a depth camera that, through a self-created software, is able to detect body movement with great accuracy; (ii) a rehabilitation help application with a database of exercises proposed by specialists; and (iii) a screen where users can execute the exercises and compare them in real-time with the correct model proposed by the application.
Sensors
Continuous users' monitoring, helping Arco Research to gather essential information about users' lifestyle, so that Arco Research can address their needs on an individual basis. At the same time, Arco Research is working on the possibility of these sensors can helping to deal with users' falls and other types of accidents.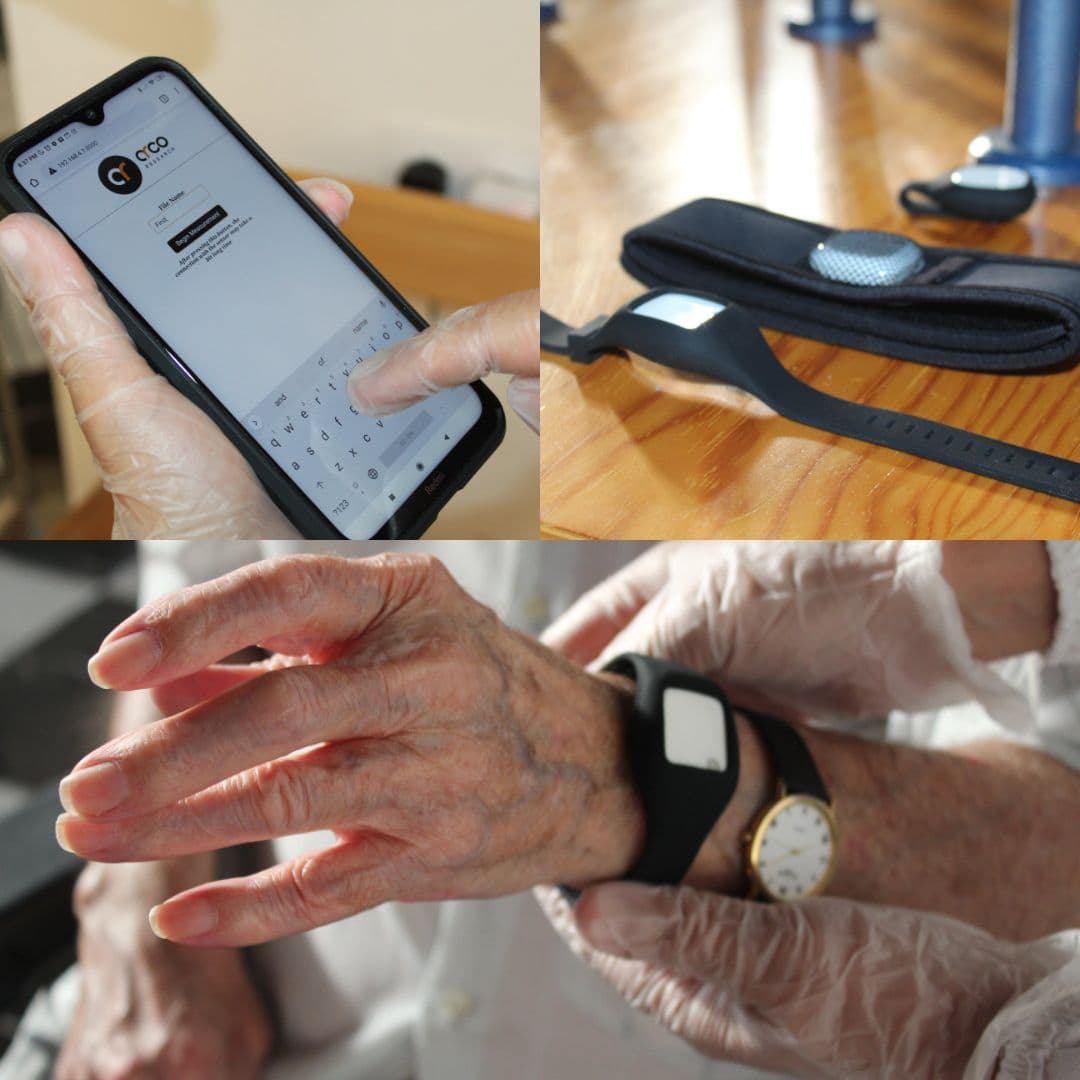 Smart Mirror
The purpose is that Smart Mirror becomes a virtual caregiver, accompanying users during their routines, especially those prescribed their health. This would be especially suitable for people with memory disorders. Arco Research is also starting to develop its use in facial rehabilitation.